The Fifth "Shenzhen Entrepreneurs Day" in Longgang District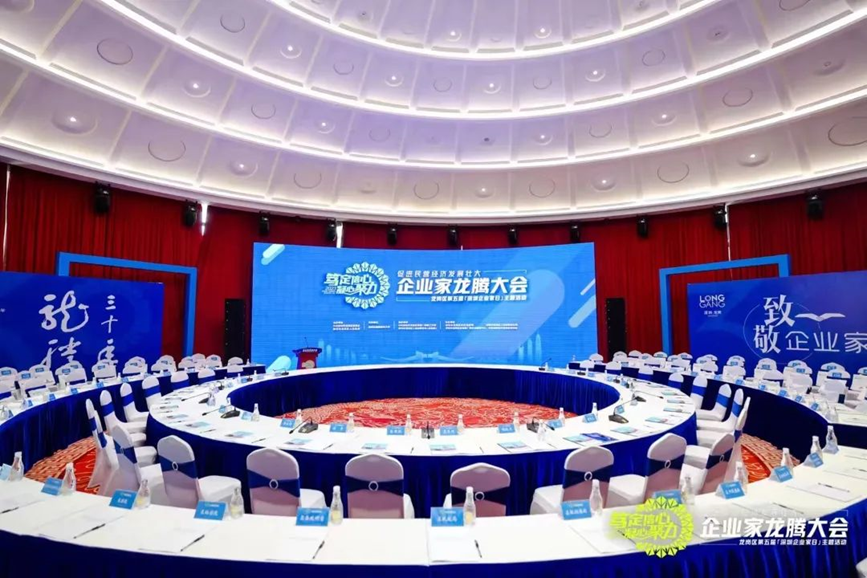 General Assembly on-site
On 2 November, "Confidence - Concentration" Longgang District, the fifth "Shenzhen Entrepreneurs Day" theme activities and promote the development of the private economy to grow entrepreneurs Longteng General Assembly was successfully held in the International Exchange Hall of the Moscow University of Northern Science and Technology in Shenzhen. Xie Zhenwen, member of the party group and full-time vice chairman of Shenzhen Federation of Industry and Commerce, You Yu, member of the Standing Committee of the CPC Longgang District Committee and Minister of the United Front Work Department, and other leaders gathered with more than 150 representatives of private entrepreneurs from various industries to unite their efforts and boost their confidence. Huang Nengjun, Part-time Vice Chairman of Longgang District Federation of Industry and Commerce (Chamber of Commerce) and General Manager of MTN, was invited to participate in the thematic activities and put forward suggestions on the transformation and upgrading of Longgang's manufacturing industry in terms of digitisation, intelligence and greening.
Statement on behalf of the General Manager of MTN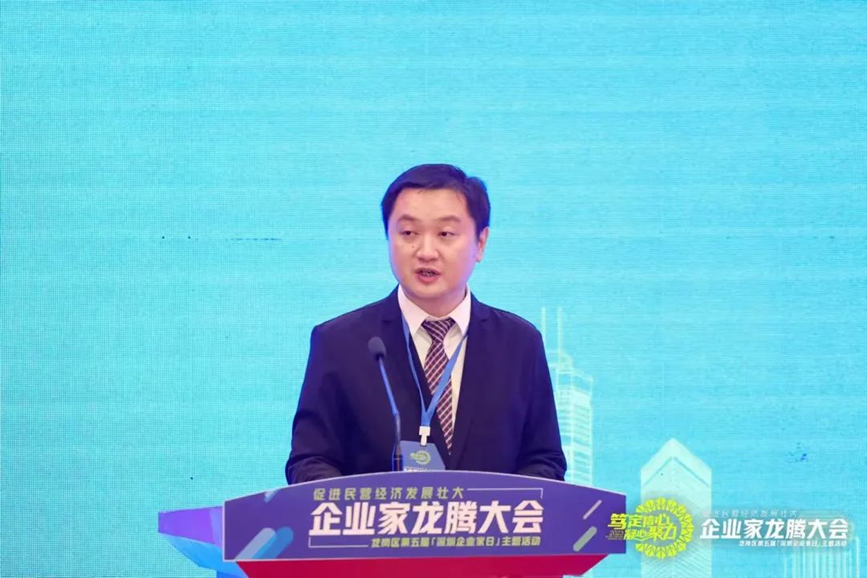 Shenzhen MTN Electronics Co., Ltd. is a national high-tech enterprise focusing on the research and development, manufacturing, sales and service of network communication and IOT products. As an entrepreneur rooted in Longgang, we can deeply feel the breath and pulse of Longgang, a large industrial area. At present, Longgang seize the "dual-zone" drive, "double reform" demonstration and other major historical opportunities, vigorously implement the "one core, two cores, multiple pivots" regional development strategy, manufacturing-based enterprises will also The manufacturing-based enterprises will usher in a new stage of integration into the economic development of Longgang, prospering and growing together with Longgang.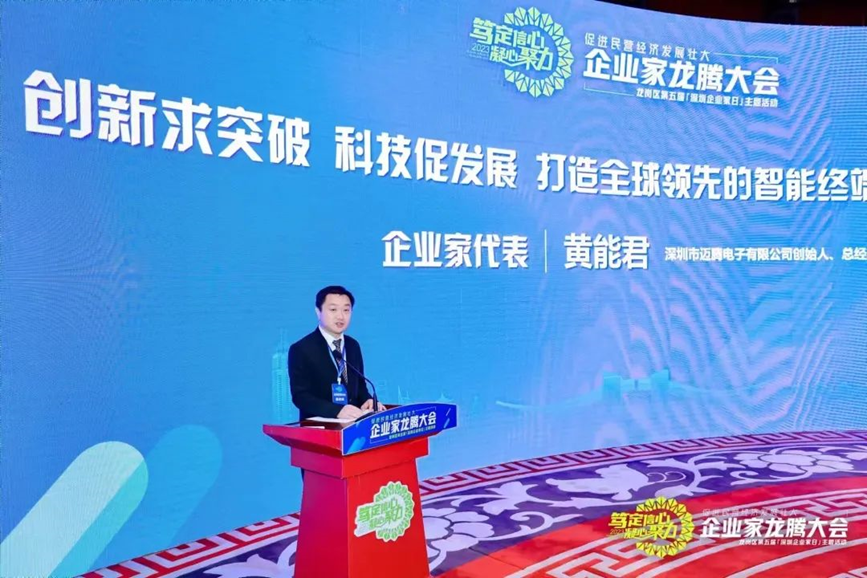 In view of Longgang's "one core, two cores and multiple fulcrums" development strategy and the future development trend of manufacturing industry, General Manager Mr Huang put forward three suggestions:
First, innovation is the first power to lead the development of enterprises, technology, market, production, organisational efficiency should talk about innovation. In the face of the current fierce technological competition in the global market, we must dare to explore and organise to lead the enterprise to innovate and invest, to achieve commercial success with strong innovation ability and technical barriers.
Secondly, operating enterprises must have the vision of international development. The current global market has seen a number of regional development trends, since the reform and opening up, Shenzhen entrepreneurs have stood in the forefront of the international market, we deeply appreciate the benefits of globalisation development. Nowadays, we need to accelerate the pace of internationalisation, participate more deeply in international market development, and develop more world-class chain-owning enterprises based on the advantages of Shenzhen's open market.
Thirdly, we should always maintain a sense of social responsibility. The success of an enterprise cannot be separated from the support and trust of the government and society. While pursuing economic benefits, we must also fulfil our corporate social responsibility.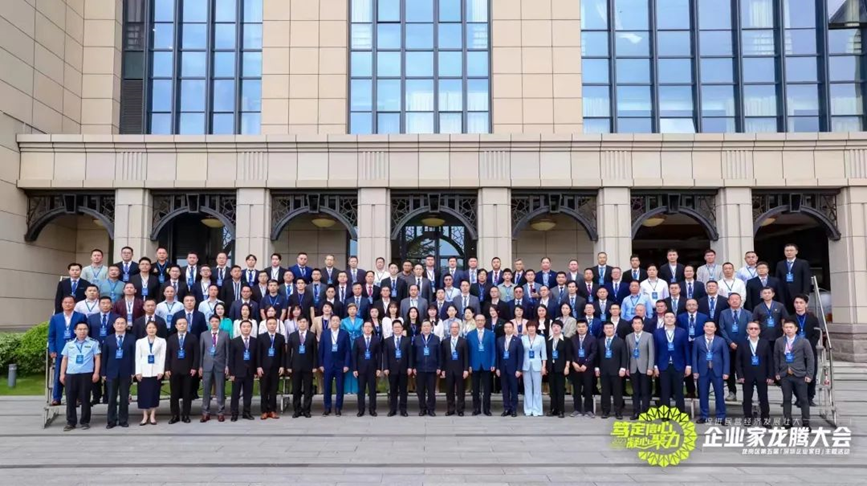 MTN General Manager Huang Nengjun (first row, sixth from left)
General Secretary Xi Jinping mentioned that "the new journey is an expedition full of glory and dreams". As we enter a new journey, we believe that under the strong leadership of the party committees and governments at all levels, MTN will continue to be rooted in Longgang, move forward, start business with peace of mind, and develop smoothly, so as to realise a greater value and play a greater role in writing a new chapter of modernised Longgang in Chinese style.