Skill PK Competition of Integrated Support Department in South China Plant
On July 19th, a fierce and exciting skills PK competition was held between the warehouse, lineside warehouse and IQC integrated auxiliary department of South China Plant. The competition aimed to enhance the skill level of team members, promote the spirit of collaboration, and inspire employees' passion for their work.
The scene of the match
The competition was divided into three events: Knowledge Mastery, Fire Eyes and Mistake Awareness. Each program corresponds to important skills and abilities in our work. The purpose of the competition is to stimulate team members' innovative thinking and teamwork spirit through competition and to improve our overall work level.
Knowledgeable person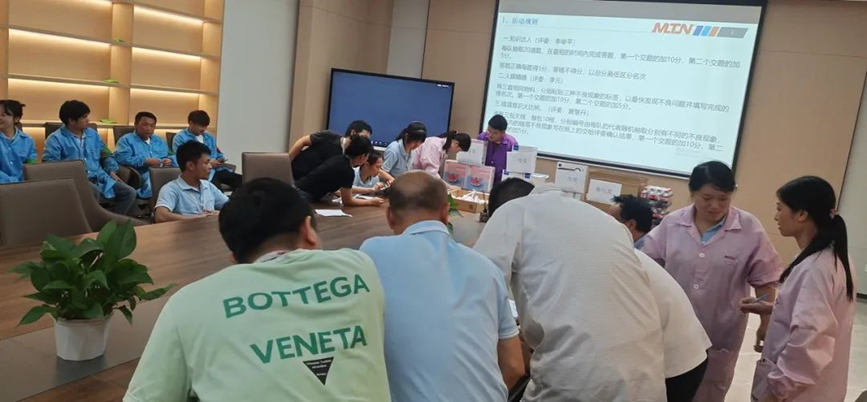 In the Knowledge Master program, participants are required to answer a series of questions related to warehouses, lineside warehouses and IQC. This requires them to have an in-depth knowledge of the subject and be able to apply it flexibly in their practical work.
Discerning eyes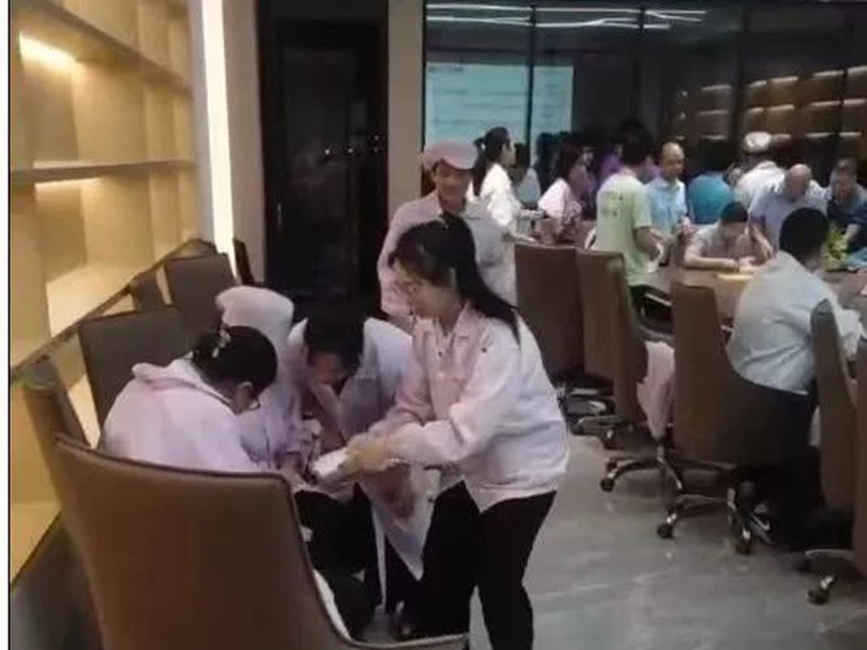 The Eye of Fire program requires competitors to quickly and accurately check the quality of products within a certain period of time. They need to exercise keen observation and judgment to ensure that the products meet quality standards.
False consciousness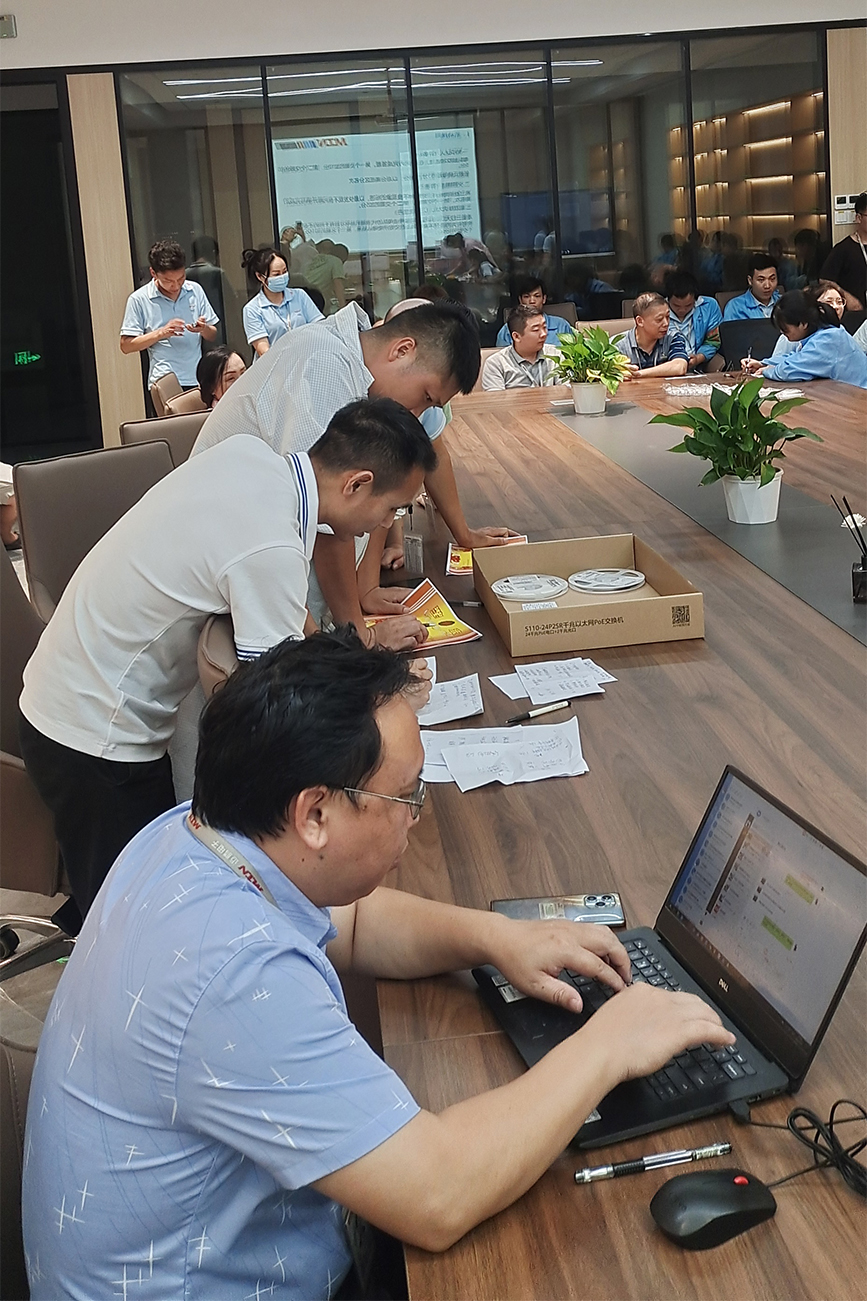 In the Wrong Mix Awareness program, competitors need to find and correct errors in a simulated production environment. This requires them to have good problem solving skills and teamwork spirit, and to be able to respond quickly to challenges.
Awards presentation
After a fierce competition, the Skills PK Competition came to a successful conclusion. Heartfelt congratulations to all the contestants! They showed extraordinary skills and talents and set an example for the team.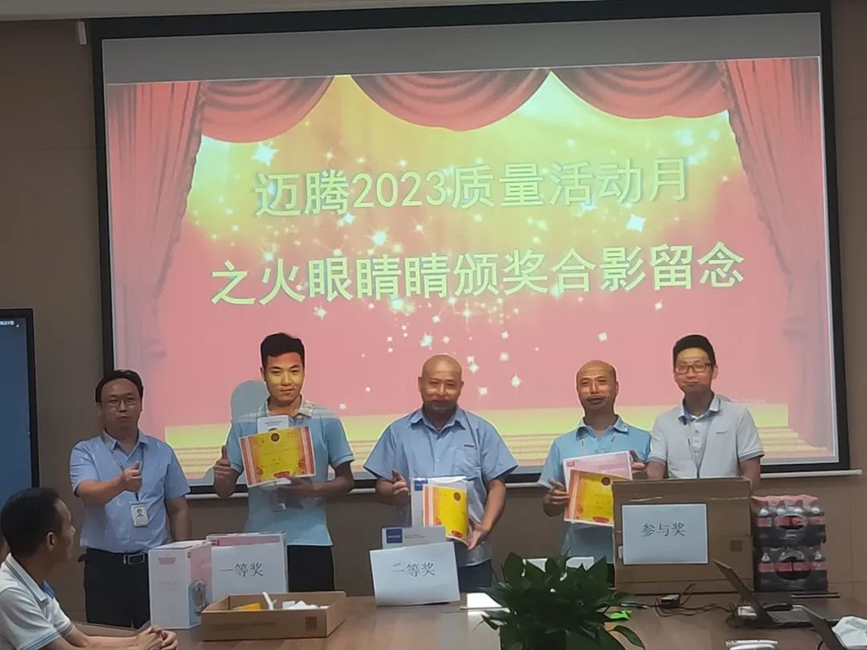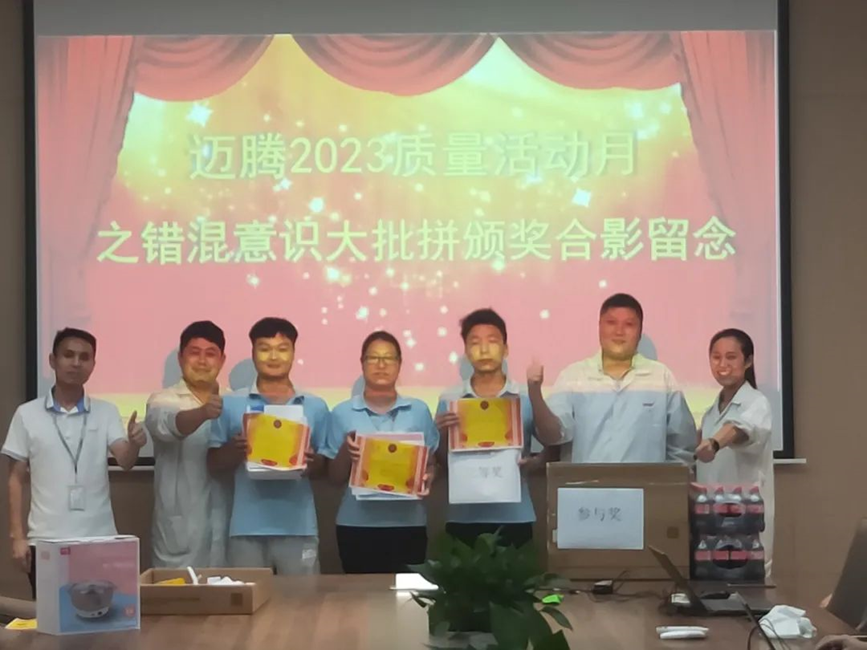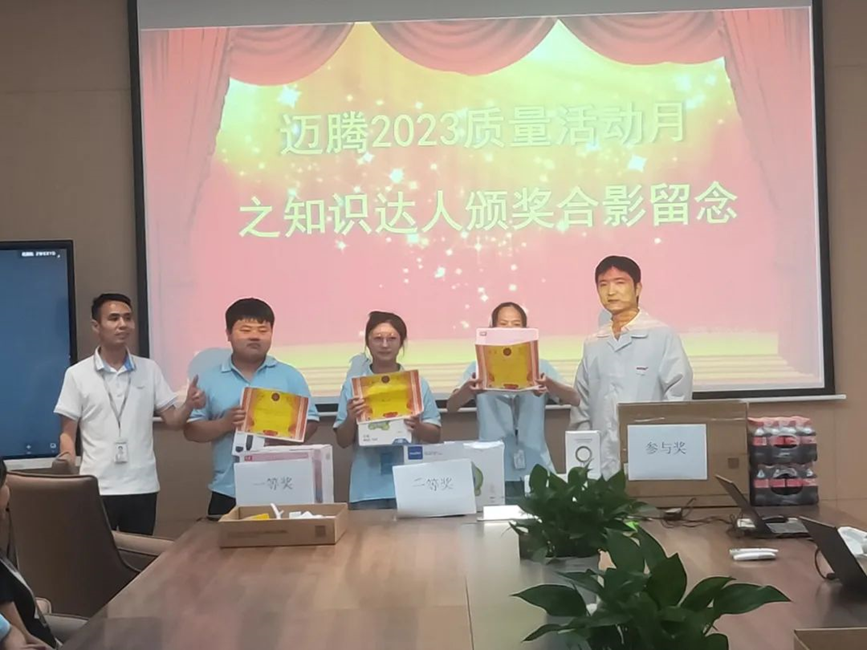 We hope that they will continue to maintain such a state of affairs, and continue to refine their work to make greater contributions to the development of the company.
Take a group photo as a souvenir
Thank you to all those involved in organizing and supporting this competition. Your hard work and dedication made it possible for this competition to run smoothly and provided a stage for everyone to showcase themselves.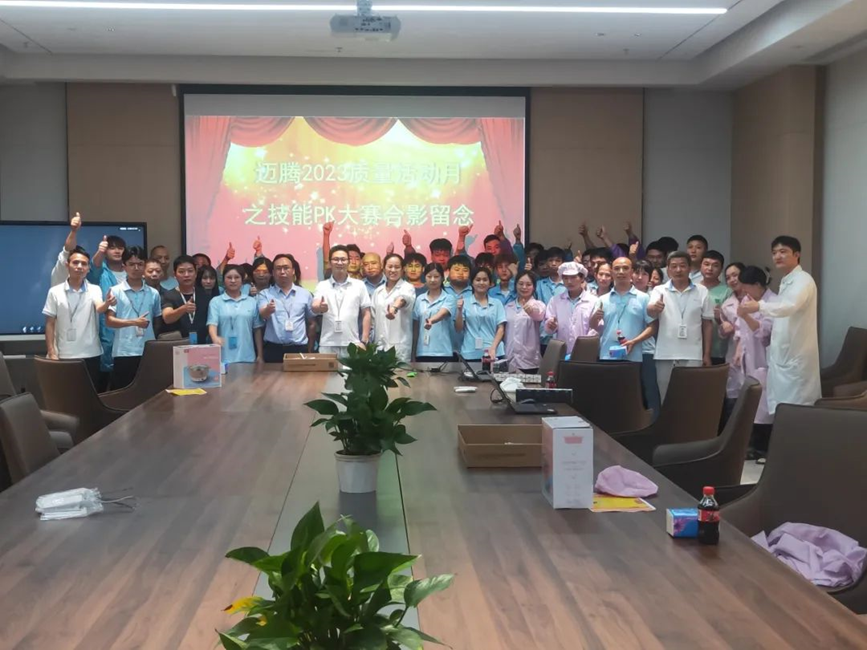 In conclusion, let's work together, maintain our reverence for quality, and use teamwork and continuous progress as the cornerstone for a brighter tomorrow!