-May proposal improvement commendation meeting-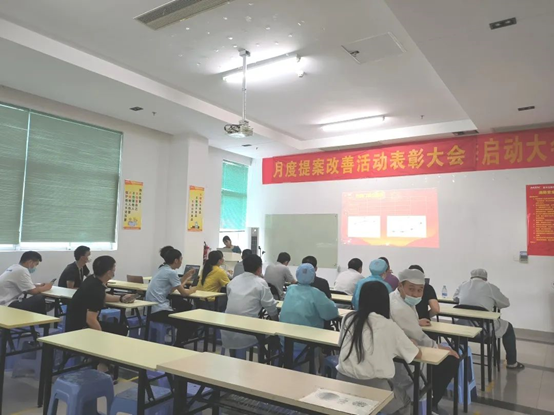 In order to commend employees for putting forward excellent proposals for the company's development, and to fully mobilize the subjective initiative of employees, to promote the improvement of proposals as persevering work, so that more employees can participate, on June 21, 2022, the South China Factory held a May Proposal to improve the commendation meeting. The company awarded honorary certificates and bonuses to the winners of this proposal.
Awards session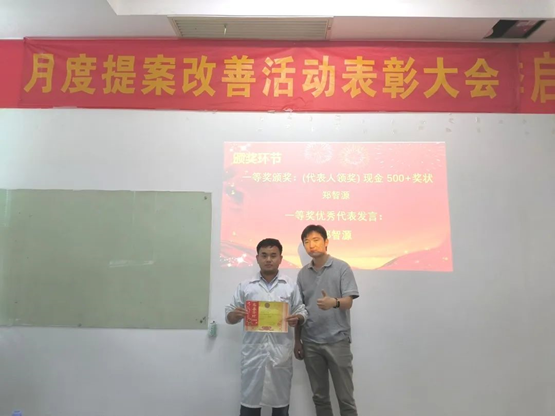 Proposal Improvement First Prize
"Improvement of Automatic Paste Homogenizing Film Importing Equipment for Keypads"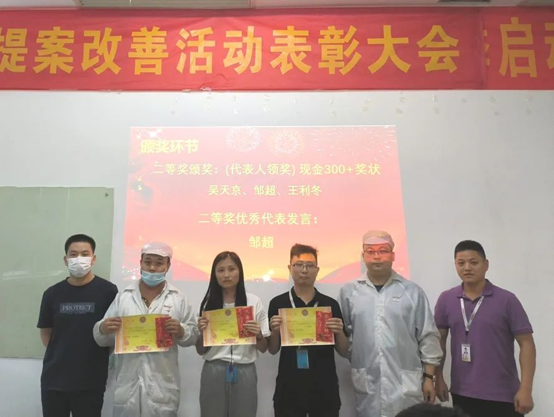 Proposal Improvement Second Prize
"MB06 Manpower Optimization 4 People"
《DIPAX3000 Productivity Improvement》
"M49 DIP Manpower Reduction"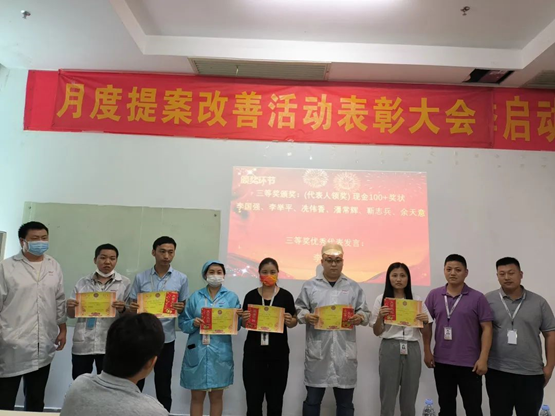 Proposal Improvement Third Prize
"M74 Manpower Optimization"
"XM sluggish resale to revitalize funds"
"Human Optimization"
"6928 Capacity Improvement"
"Terminal Rework Manpower Optimization"
"SMT Equipment Safety/Failure Improvement"
In May, the South China factory received a total of 165 valid proposals, and 174 people actually participated in the proposal improvement. After review by the evaluation team of the General Manager's Office, 1 first prize, 3 second prizes, and 6 third prizes were finally awarded. The leaders of the South China Factory awarded honorary certificates and bonuses to outstanding proposals and improvement projects and personnel, and took a group photo.
Winner's Testimonials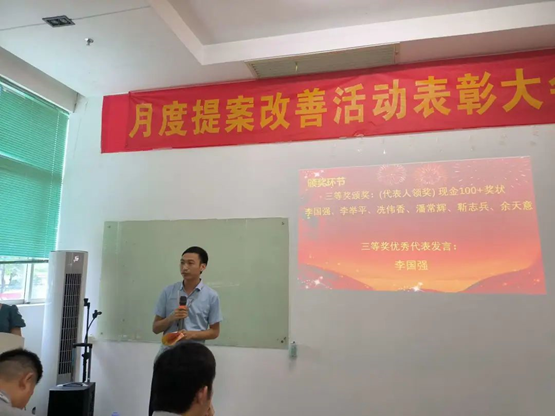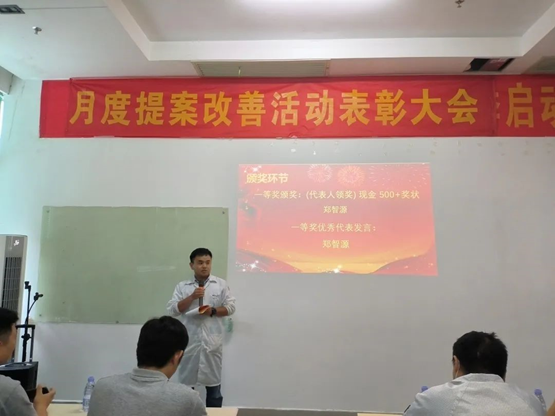 Proposal improvements are an important and convenient way to show individuals and let the company discover where they shine. Every effort of everyone in the team will not be in vain, and every effort will eventually be rewarded accordingly.
Leadership summary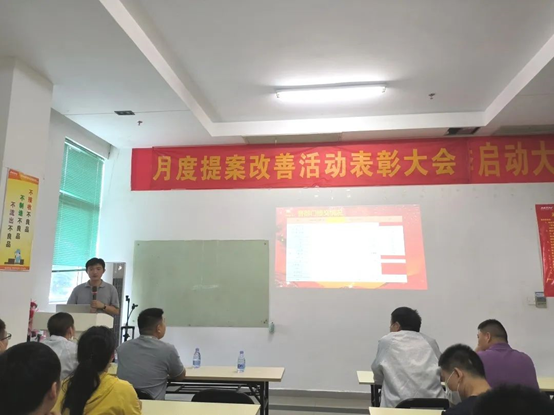 "Based on the position to make contributions, suggestions and suggestions to promote development". It is hoped that all departments will promote improvement in a planned and targeted manner, create a positive working atmosphere, and put forward more and better proposals for the development of the company.