2023 Q3 Proposal Improvement Recognition Meeting
Continuous improvement and innovation is the source power of enterprise progress, in order to motivate employees to participate in the proposal improvement project, improve the enthusiasm of employees, and stimulate employees' self-creativity.On 20 October, MTN held the 2023 Q3 quarterly improvement proposal commendation meeting to commend and reward the groups and individuals with outstanding improvement results.
Awards presentation
Since the beginning of this year, the company has carried out work closely around the production and management objectives, to reduce costs and increase efficiency as the main line, and actively carry out the improvement proposal activities, each department actively take action and take multiple measures. After layers of screening, combined with the evaluation of professional departments, in the Q3 quarterly proposal to improve the excellent proposal to improve the project was selected, and the corresponding awards were issued.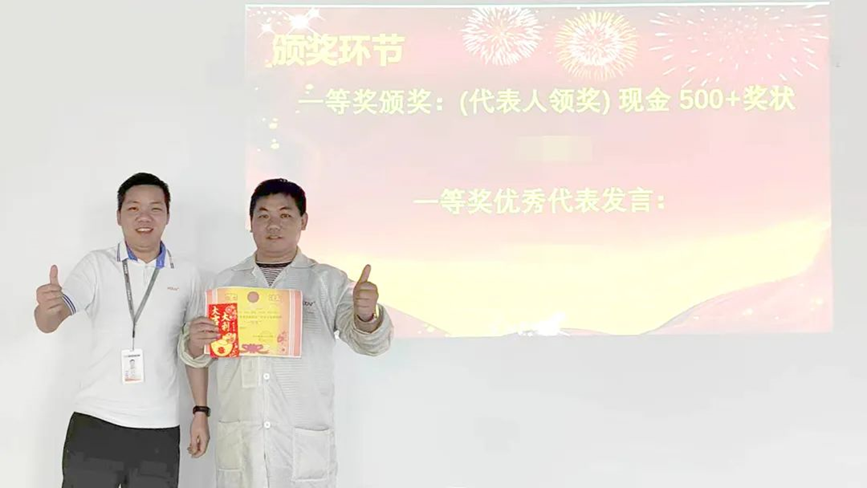 First Prize for Proposal Improvement
SMT abnormal working hours improvement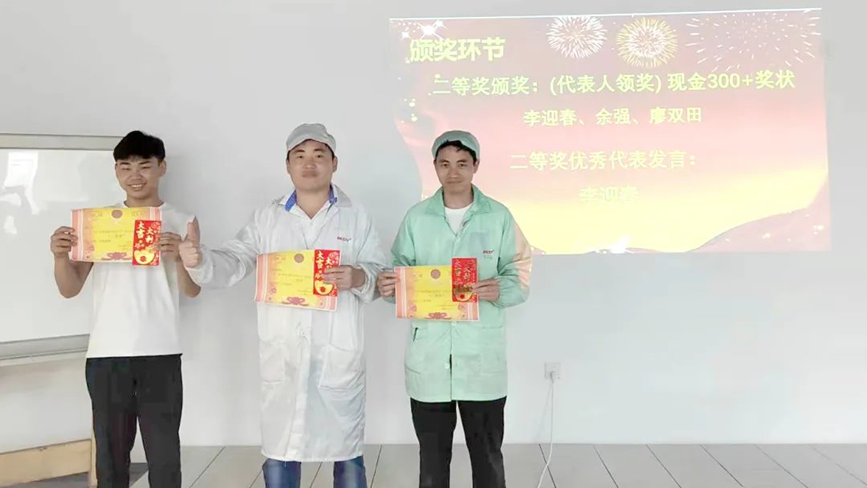 Second prize for proposal improvement
Introduction of 18S power meter improvement
PON project fast turnaround improvement
M43A+A program manual optimisation capacity improvement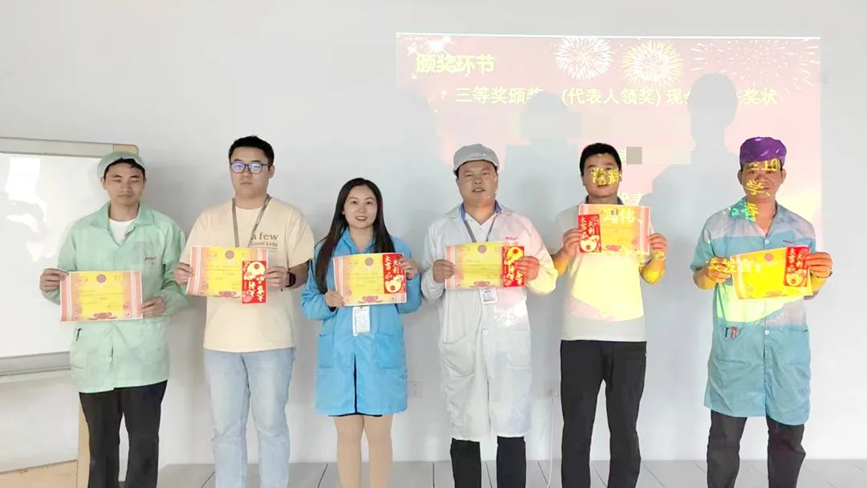 Third Prize for Proposal Improvement
UT multicast fixture into semi-automatic fixture improvement
Improvement of Panasonic wire body quick transfer
Terminal project UPPH efficiency improvement
MC01 capacity improvement
Wire body production capacity improvement
The proposal improvement work is of great significance, through the proposal improvement, the company effectively reduces the cost, improves the efficiency, guarantees the safety, improves the field operation environment, and at the same time establishes the internal communication and interaction mechanism, and forms the atmosphere of learning and mutual assistance. We will keep this good working atmosphere and pass it on to contribute to the high quality development of MTN!