March proposal improvement commendation meeting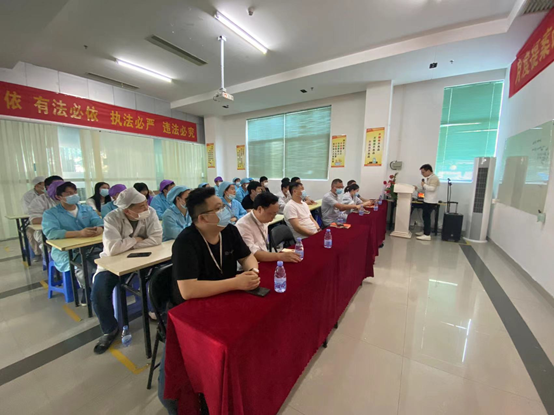 On April 12th, the South China Plant held the March Proposal Improvement Commendation Conference to present awards to employees who actively participated in the Lean Proposal Improvement activities. Leaders of various departments and award-winning employees participated in the award ceremony.
Awards scene
In March, a total of 172 proposals were received from employees. After review and selection by various review groups, 1 first prize, 3 second prizes, and 6 third prizes were finally selected. The members of the review team are the outstanding proposal improvement project personnel. Award certificates of honor, bonuses, and take group photos.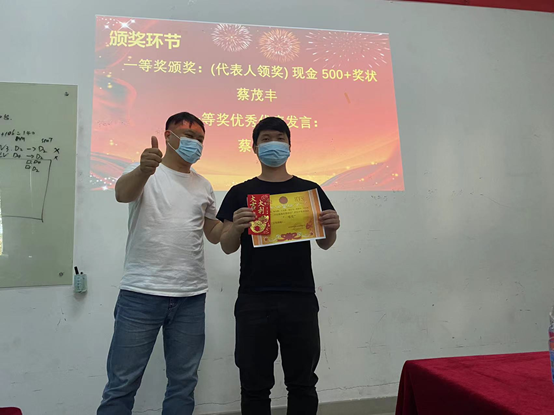 Proposal Improvement First Prize
《Terminal series DIP import automatic plug-in machine》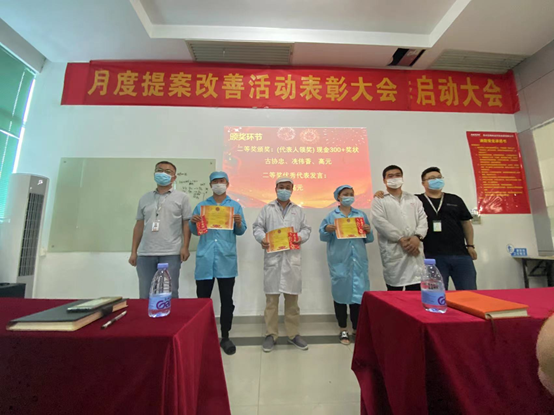 Proposal Improvement Second Prize
《Productivity Improvement of GS105-H Model》
《CDXD Model Capacity Improvement》
《L05B pure tone test manual to automatic》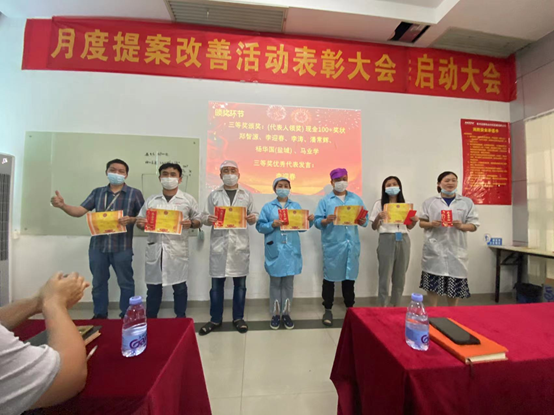 Proposal Improvement Third Prize
《Audio line automatic foot pad machine》
《927BOB RX Process UPH Improvement Special Improvement》
《DIP105H Capacity Improvement》
《Power Abnormal Rework UPPH Improvement》
《M49DIP Capacity Improvement》
《Panasonic program pre-processing improvement》
Winner's Testimonials
At the end of the awards, the award-winning representatives shared their work experience on the improvement of the proposal. They said that as long as they are based on their own jobs and use their hearts and minds, they will all be rewarded. Thank you for the honor awarded to us by the company. In the future work, I will participate in various management activities of the company with higher enthusiasm, prove myself as a member of the MTN family with practical actions, and contribute more wisdom to the rapid development of MTN with strength.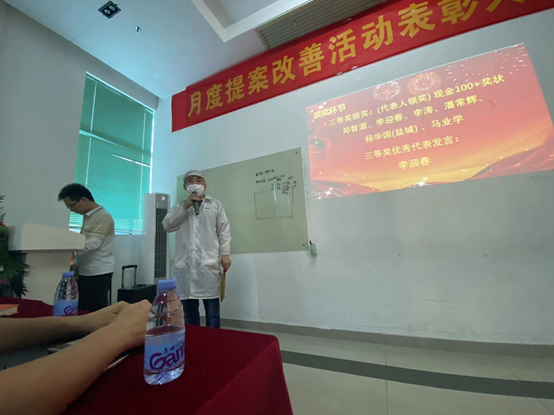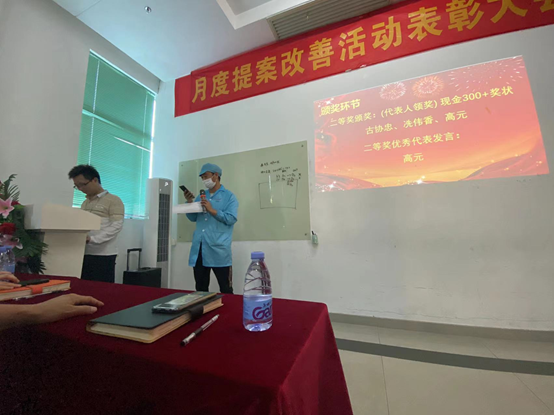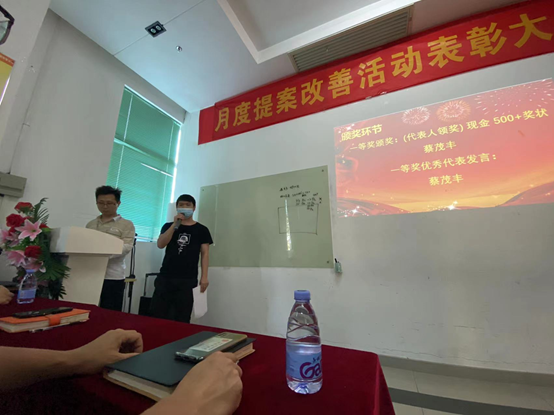 Leadership summary
Manager Wang of the Second Production Department of the South China Factory said that the number of cases and the quality of proposals have been continuously improved, and the improvement of lean proposals will continue to move forward in a normalized manner. It is hoped that the award-winning employees will continue to actively participate in the improvement activities of lean proposals, and encourage other employees to brainstorm and use a scrutiny perspective to find all unreasonable points in the work, formulate improvement measures, make the work more convenient, more standardized, and make the enterprise become more efficient and competitive.