Recently, the Shenzhen Municipal Bureau of Industry and Information Technology released the 2021 list of "specialized, specialized, and new" small and medium-sized enterprises in Shenzhen.
MTN has been listed on the list with its outstanding performance in the fields of concentration, continuous technological innovation and achievement transformation, and is recognized as a "specialized, special and new" small and medium-sized enterprise in Shenzhen.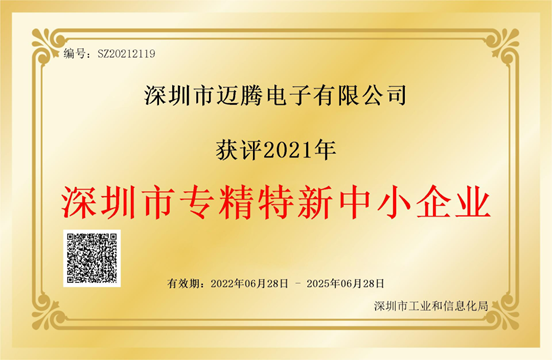 The main business and development focus of this selection are in line with national industrial policies and related requirements, with obvious specialization, refinement, specialization and novelty characteristics, strong innovation ability, fast development speed, high operation quality, strong financing ability, economical Profitable SMEs.
Being selected as a "specialized, refined and new" small and medium-sized enterprise in Shenzhen is the result of MTN's 14 years of engagement in the field of network communications and the Internet of Things. .
In the future, MTN will continue to give play to the enterprise characteristics of "specialized, refined and innovative", adhere to the corporate mission of striving for intelligent interconnection, continue to be specialized, refined, special, innovative, operate with integrity, emphasize quality and service, and strive to become a network A world-class R&D and manufacturer in the communications and Internet of Things industry.