First delivery of AR project reaches dinner
The first batch of AR project delivery reaching dinner was held on 3 November 2023, the main team members of AR project attended the banquet, and the main managers of South China factory attended, and Mr. Huang made an important speech at the dinner.
leadership speech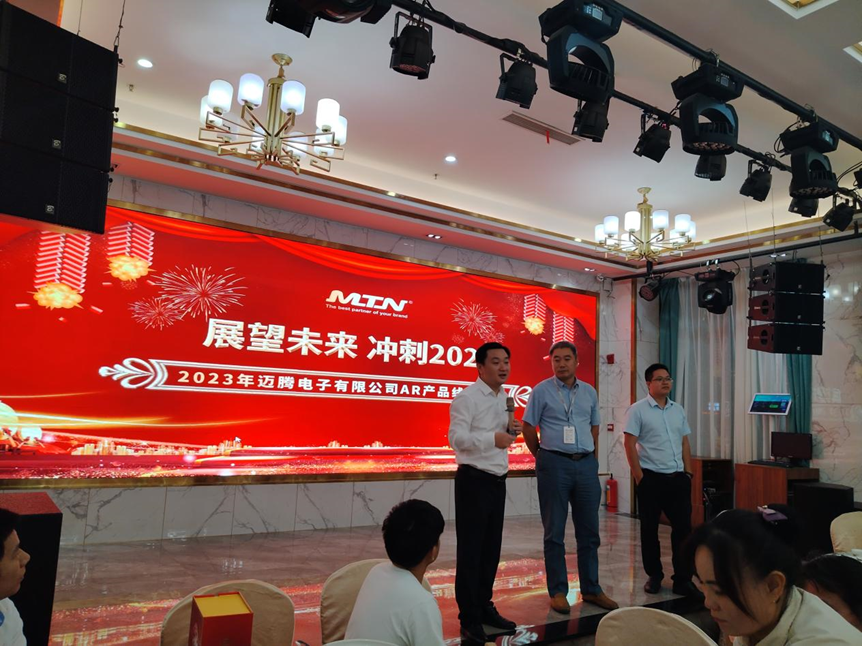 Celebration of delivery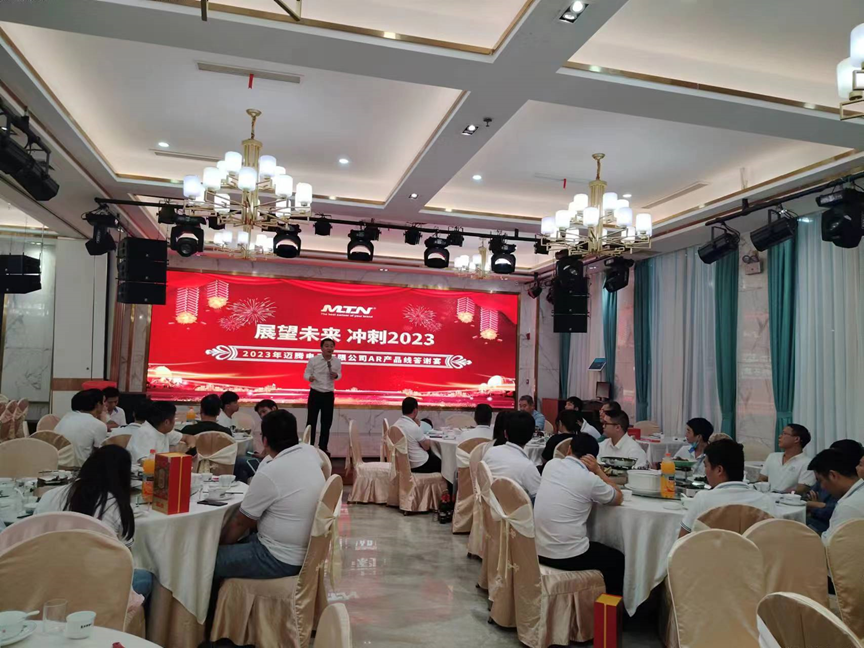 Thanks to all the elites sitting here for their efforts and contributions to the AR project, the first batch of mass production is just the first step of the Great Wall of China, and we are all gathered together tonight for our better departure tomorrow; the MTN spirit of hard work in the AR project needs to be maintained to overcome everything, win customers, and promote the incremental and great development of MTN.
Future prospects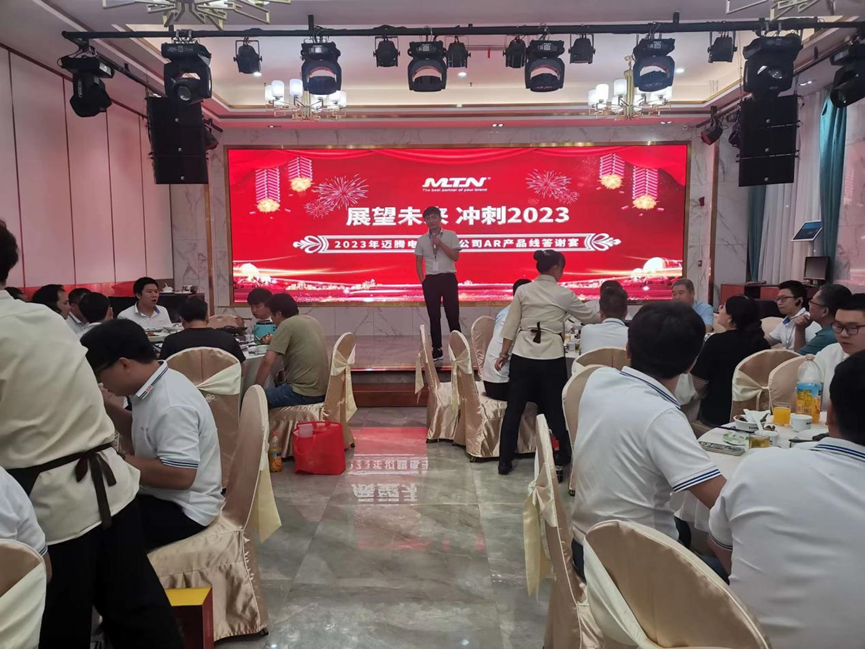 The first batch of mass production and delivery of AR project is just a microcosm of our new product lines. In the past few years, especially in the recent year, we have made good R&D investment and business expansion plan, MTN has invested ten million or one hundred million RMB in R&D. It is MTN's massive investment in R&D that has led to the mass production and delivery of many internationally competitive product lines like the AR project product line one after another. These are the greatest manifestation of MTN's R&D and innovation capability. With the continuous investment and accumulation in the previous years, in 2023, we have developed large international customers in Southeast Asia, South America and other regions, and all of our international customers are the top three customers in their countries or in the international rankings. Our customer structure has been greatly optimised, and our top 10 customers, are all top three international ranked customers, which are the most core organisational competitiveness of MTN. 2023 we also developed multiple product lines, and the next few years are the time for MTN to embark on the fast track of development.
Strengthened project management capacity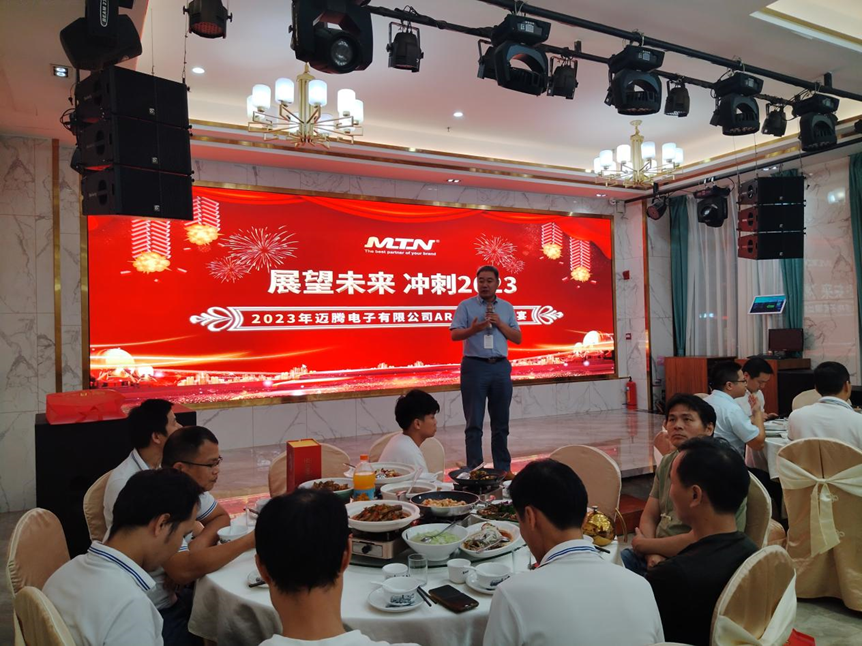 Each of our managers and core backbones should have project management skills to promote the continuous expansion of MTN's multi-product line, and to make large incremental growth for large development. Managers at all levels should go deep into the process and carry out end-to-end process closure. Unswervingly consolidate the pursuit of customer-centricity and quality first, promote MTN culture, and carry forward the corporate culture based on struggling contributors.
Summaries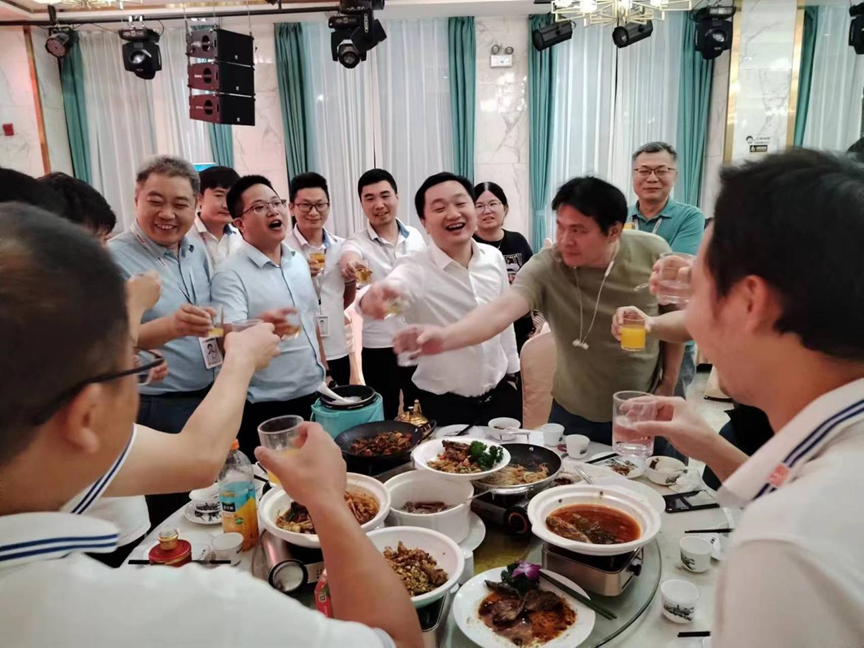 The first batch of mass production delivery of AR project marks that MTN overcame the unfavourable influence of the external environment, and MTN has strong organizational vitality and R&D and innovation ability to further enhance; it marks that MTN enterprise network product line goes up to a new stage; and it also marks the development vitality of MTN multi-product line matrix organisation.The MTN platform is everyone's, and it needs to always adhere to the customer-centred approach, and we should have customers in our hearts and minds. Naturally, there will be better organisational increment; constantly expanding new product lines, stirring up MTN organisational vitality and promoting MTN cross-volume development.