South China factory passed the audit of Xiaomi Deutsche Telekom AG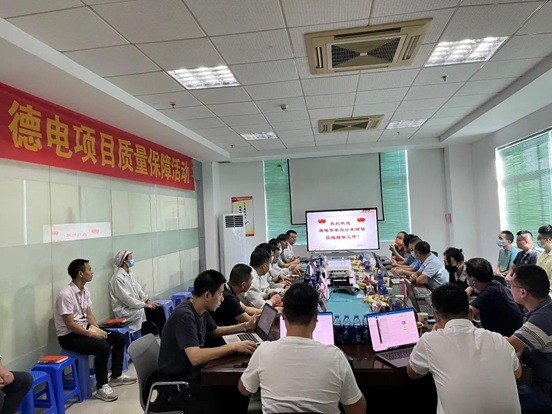 In the golden autumn, MTN South China factory ushered in the audit of Xiaomi Deutsche Telekom AG. The Deutsche Telekom AG audit team said that the selection of MTN as the audit object was mainly based on two reasons. Enterprises have a strong desire to improve their brand and reputation through product quality, thereby promoting a more standardized and healthy development of enterprises. Second, Magotan attaches great importance to quality, and has done a lot of work to ensure product quality. The self-consciousness and self-confidence in the construction of the quality system reflects the responsibility and responsibility of MTN. Some good suggestions put forward by the expert group, some good experiences and practices in the production and operation process of the enterprise will be well inherited, maintained and developed in the future work; for the possible risks in the production and operation process proposed by the expert group, It needs in-depth research, analysis and prevention.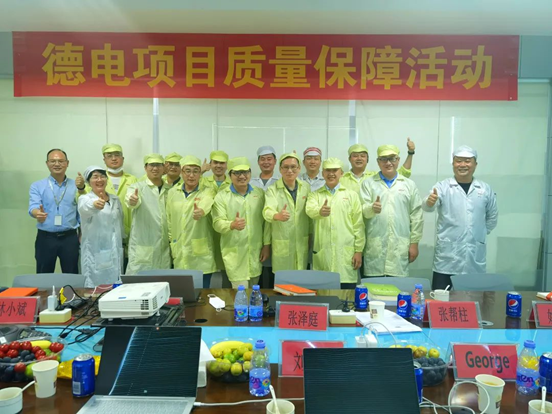 Mr. LUCKY, an audit expert at Deutsche Telekom AG, said:
The MTN South China factory has changed a lot since the last audit (May 2021), especially the efforts made in lean improvement. Focusing on on-site lean improvement, the lean improvement activities led by the lean management department are carried out continuously every month, and strive to improve every unqualified link on the site. QCC improvement activities continue to improve the process and current pain points. Six Sigma management started from scratch. At the end of last year, external organizations were invited to carry out training and learning to establish the first phase of project improvement. Although there are still many problems, I believe that MTN will get better and better through continuous efforts.
Mr. Liu, the head of Xiaomi quality, said:
Congratulations to MTN South China Factory for once again being recognized by the audit teacher of Deutsche Telekom AG, thanks to all MTN colleagues for their hard work and dedication, and congratulations to the Xiaomi Deutsche Telekom AG project team, every progress is inseparable from the long-term efforts of relevant colleagues, and it is quality The pursuit of the ultimate work, the embodiment of the spirit of continuous improvement. While making achievements, we must continue to maintain the momentum of continuous improvement. Taking this review and exchange as the starting point, we will improve the closed loop of landing, and promote the enterprise to go further, go more steadily, go better.