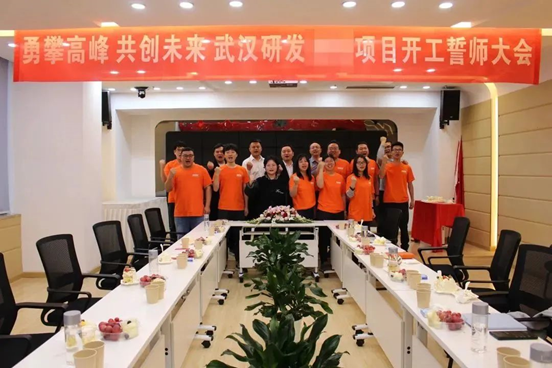 On April 28th, the first WiFi7 project start-up meeting for a domestic Netcom TOP customer undertaken by MTN Wuhan R&D Centre was held in Wuhan Future Science and Technology City as scheduled. The customer came to attend the ceremony.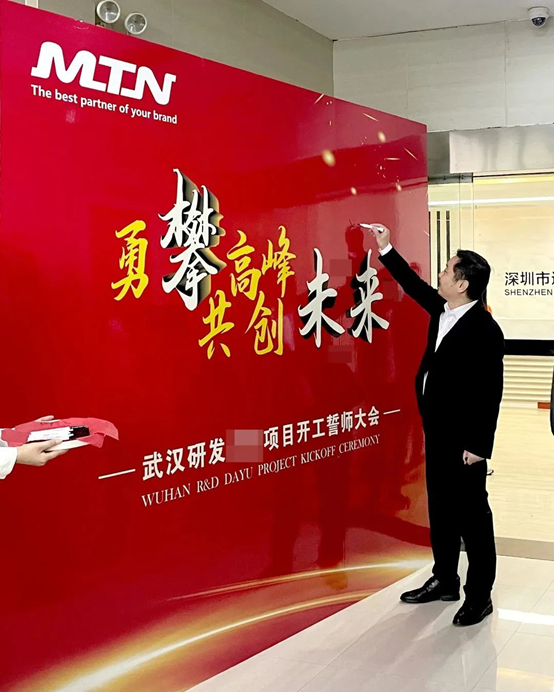 MTN General Manager Mr. Huang, together with Marketing Centre Mr. Ou, Manager Liu, R&D Centre Mr. Cheng, Mr. Shuang, Manager Huang, Manager Ren and other key areas of the project interface received the visiting customers.
The client expressed full recognition of MTN's project quality planning and resource input, and hoped that everyone would work with the utmost vigour, collaborate fully, work hard and be united in the coming work to ensure that the project would be delivered on schedule with high standards and quality.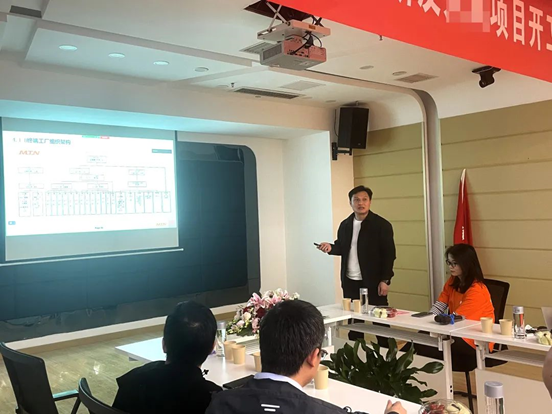 Wuhan R&D Centre Introduction
Project material reporting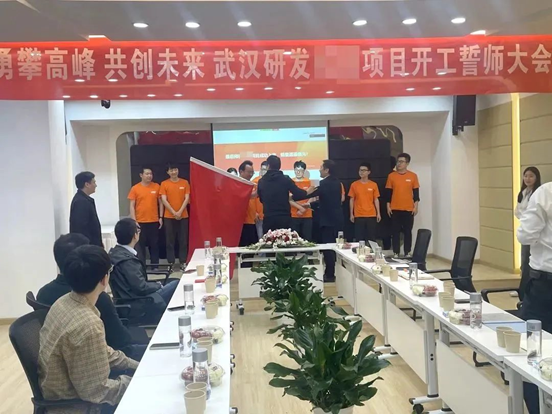 Pledge Ceremony
Mr. Huang and customer representatives present the battle flag to the Wuhan R&D team
The battle cry is sounded
Under the oath
The banner was hoisted
Encouraging all Maxten people
to live up to their mission
To write a splendid chapter of MTN!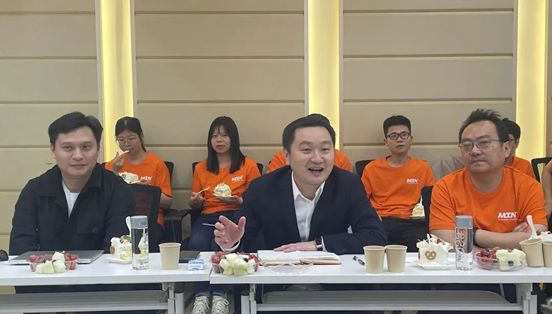 Summary by Mr. Huang
We are ready for the "7" era, with more key elements of competitive success, to create more business success for our customers, to make more contributions to our industry value partners, and to achieve our customers with confidence!