November Proposal Improvement Commendation Conference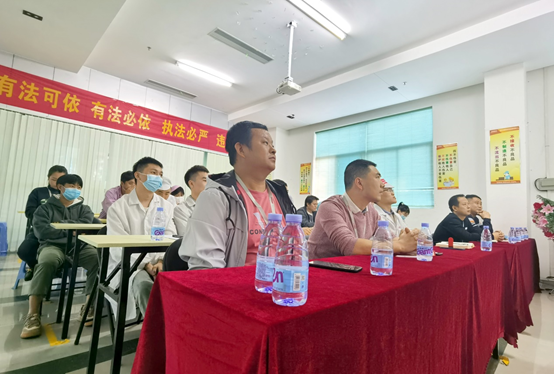 On the afternoon of December 8, 2021, the South China Plant organized the "November Excellent Proposal Improvement" commendation meeting. Company executives, department managers, and representatives of award-winning employees attended the event.
Awards scene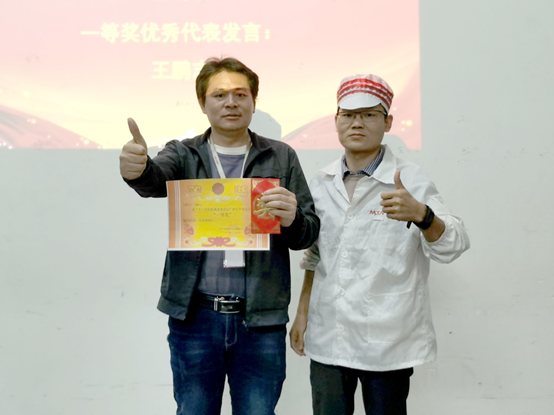 Proposal improvement first prize
"MES Online Label Debugging Mode Function Development"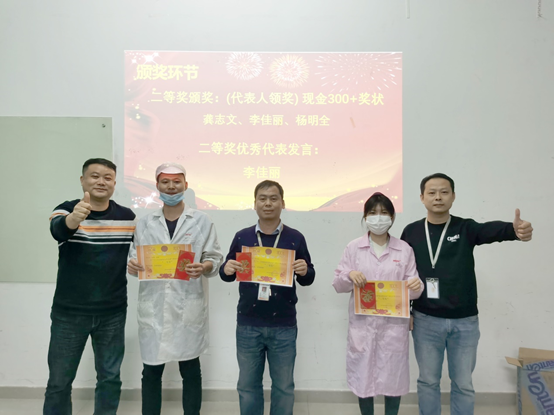 Second prize for proposal improvement
"K value test time optimization"
"Return to the station to increase the input port to improve the proposal"
"Improvement of IT management and control of switch burning and writing"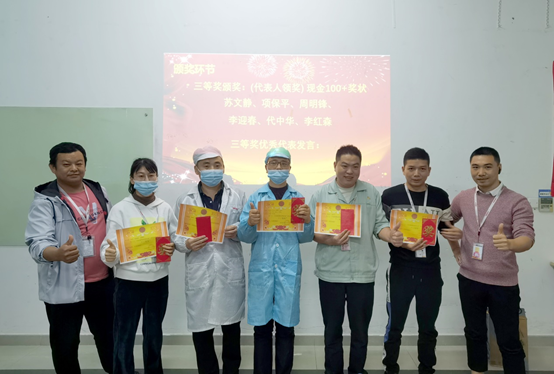 Proposal Improvement Third Prize
"Improve the problem of glue dispensing"
"Optimization of Cost Improvement for Material Transfer and Containerization"
"Oscilloscope Improvement and Optimization"
"Four-in-one process combined labor saving"
"Optimization of Electricity Construction"
"Test Process Optimization"
In November, a total of 186 proposals from employees were received. After review and selection by each review team, 1 first prize, 3 second prizes, and 6 third prizes were finally contested. The members of the review team were excellent proposal improvement project personnel. Award certificates, bonuses, and take a group photo.
Winner's testimonials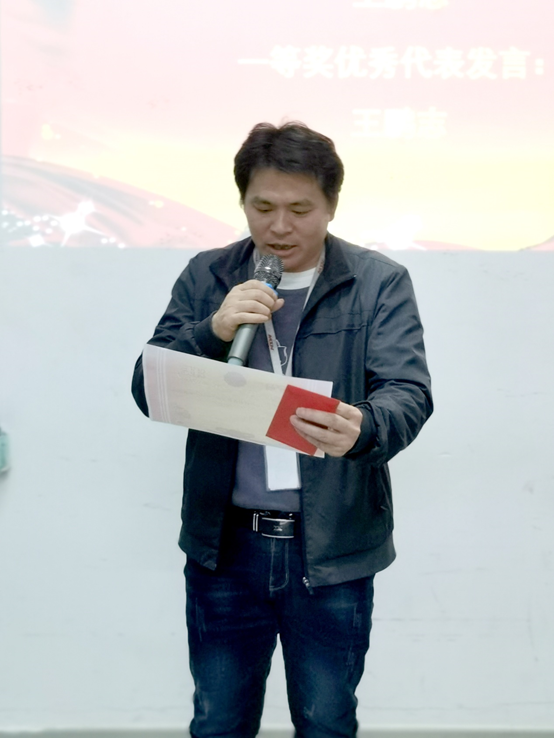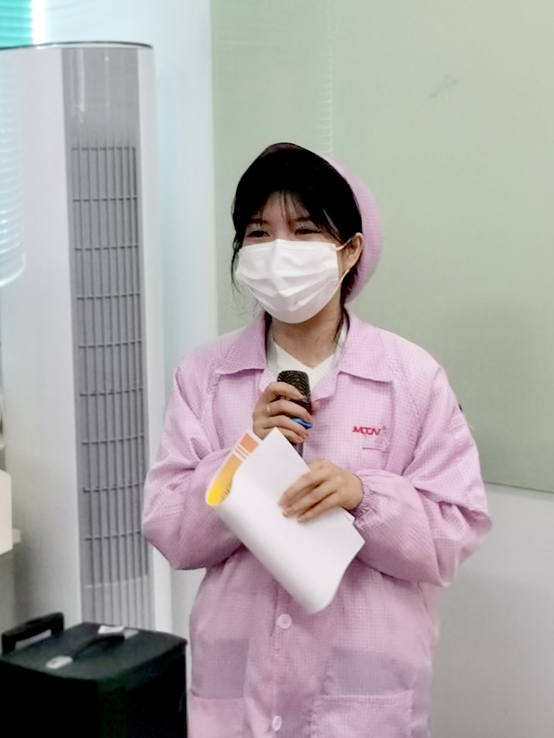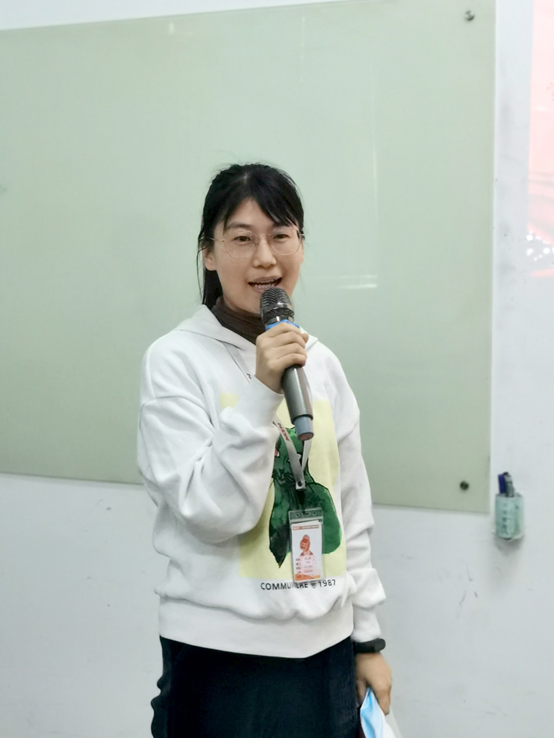 At the end of the awards, the host invited the winning representatives to share their experience in proposal improvement. They said that the proposal improvement activity is a long-term process. In the future work, we will communicate more, put forward more improvement suggestions to the company, and apply excellent suggestions to actual work. In order to make it play a real role, improve the company's work efficiency and management level, and promote the company's development.
Leadership summary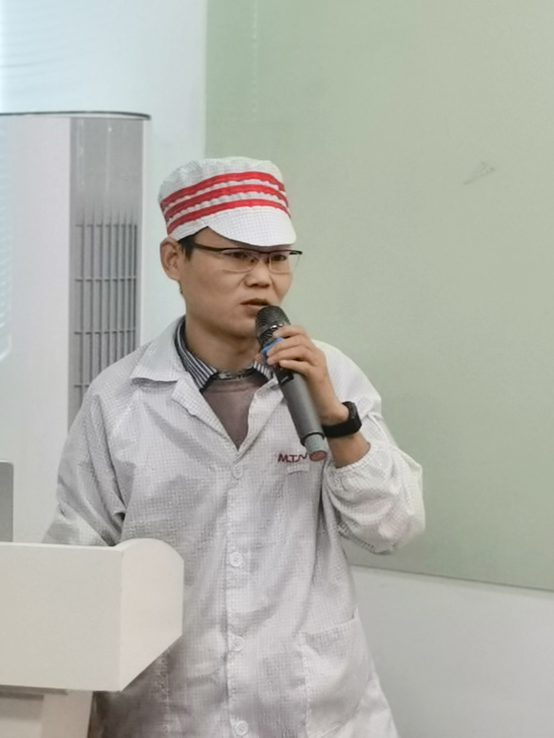 Plant Manager Song affirmed the achievements made in November and praised the contributions made by employees to the company. It is not only a commendation for outstanding employees, but also an incentive for other employees. It is hoped that the advanced line bodies and individuals who have been commended can cherish the honor, lead by example, and make persistent efforts. I hope that all employees of the company will take them as an example, stand on their own duties, be dedicated to their jobs, be brave in exploring, and innovate continuously.