Company News
To celebrate the new strength, build a strong MTN -- 2016 technology trainee recruits training report
Time: 2017-01-11 Source: 未知 Writer:MTN Click:
In June 30th, 16, Bachelor's degree graduates joined the Shenzhen MTN Electronics Co. Ltd. Inject new force for the development of the company one again. The 16 new colleagues came from different regions and different universities, different major, they gathered in low carbon Pingdi, attended the unified organization of the company's technical trainee recruits training.
The training has been caught the attention and support of company's top leaders .To do best training for new employees and make them fully understand and integrate into the corporate culture, enhance the team cooperation ability, realize the transition from student to occupation person, MTN Human Resource Center carried out a thorough planning and arrangement for students to report travel and training courses. The training includes lectures, outdoor, military training three parts, covering the company organizational culture introduction, the product process, explained the employee occupation accomplishment, safety training, teamwork ability and other content, given a good feedback by the new colleagues
In July 5th, the general manager Mr. Huang and assistant general manager Ms. LAN is taking the time in his busy schedule to the training site, to express congratulations all the graduated students ,warmly welcome them to join the big family of MTN . Mr Huang has a unique style of communication, interaction and language charm, let all the new colleagues have a deep understanding of the main industry development direction of the company and the core values,. Mr Huang said to all new colleagues: the company will continue to provide a broader platform for the development of staff, hope everyone enjoy the hard working and happy work life in MTN, to create a happy MTN harbor! Then the company leaders witnessed the military training , team reports of all students and shared their results for one week hard working .
MTN focusing on team building, talent training,and developed rapidly . MTN focus in the field of network communication, need more professional occupation talents, therefore, the company pay high attention to the new employees, hope new employees can grow rapidly, soon to become the backbone of the company to promote the rapid development of the company!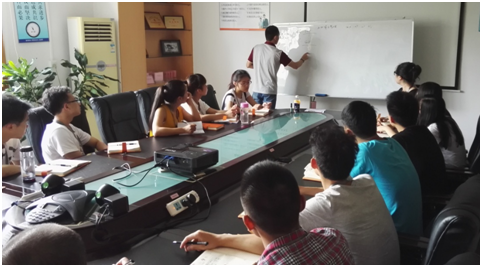 Figure 1: graduates receive theoretical courses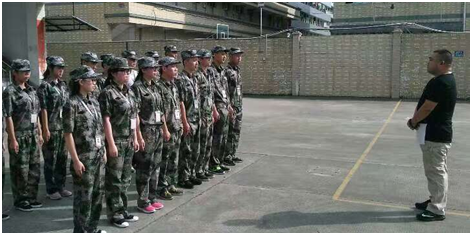 Figure 2: fresh graduates receive a training session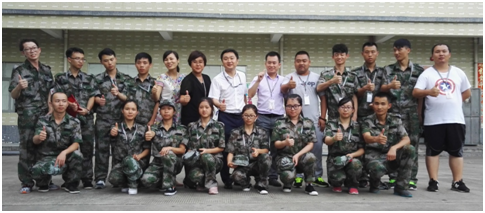 Figure 3: Take photo with leaders after military training